A couple of weeks ago I was lamenting the fact that the leaves were kind of bland this year. The lack of rain had left most of the trees just kind of brown with not that much color. Well all that changed last week. I'm not sure if it was the rain we've gotten lately or maybe it just would have ended up this way given a little more time. Whatever the reason, the leaves "popped" last week and the colors have been stunningly beautiful.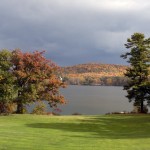 What I really love to see in the Autumn is a dark, cloudy sky against a foreground of colorful leaves with a blast of sun hitting the trees. That's exactly the setting that presented itself to me as I drove to the Fontainebleau Inn for the wedding reception of Kirt and Jennifer. It was just beautiful… until I got 4 miles away from the Fontainebleau at which point it began raining. I was so sad because I knew that it meant that the guests and wedding party would have to be rained on as they were making their way to the Chapel next door for the ceremony.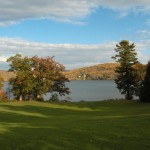 However as the ceremony was taking place, an amazing transformation was occurring outside. The rain stopped, the clouds parted and the sun began to shine and it was just spectacular. Even the crescent moon made an appearance. I mean, what can you say? It was just perfect for Kirt and Jennifer who deserved just this sort of day.
In my dealings with couples leading up to the wedding reception, I always solicit their input as to what specific music they would like to hear. I'm a huge music aficionado and have over 8,000 CD's in my library. You read that correctly…over 8,000. It's crazy I know. I just love music and it's a real thrill to have a couple give me a list of music that has artists or song versions that I am not familiar with. Such was the case with Kirt and Jenn. The music they chose was great and I was introduced to a few new artists and songs that I had not heard before. One song in particular that I loved on their list was a cover of "The Lion Sleeps Tonight" by R.E.M. I cannot find this song anywhere and it was great to hear it on Kirt's disc. Time to buy a few more CD's to add to my collection…oh boy!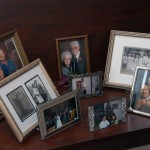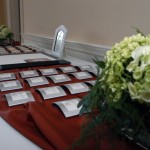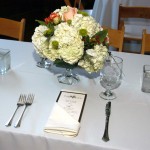 Word of Mouth was the caterer and as always, they did a fantastic job. The room looked beautiful and the food was delicious. Kate and Tina, you're the best!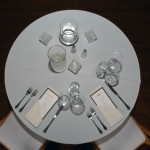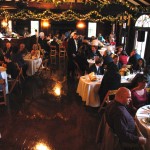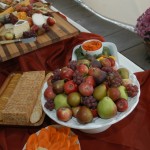 The Bride and Groom's First Dance was – The Book of Love by Peter Gabriel , The Father/Daughter dance was sung live by a friend of the Bride's, Stacie Snyder. Stacie had a voice that was incredible and it was a very special way to have the Father Daughter dance.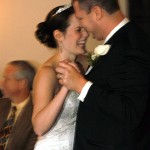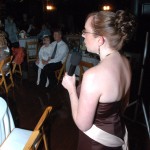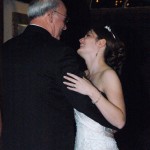 This day turned out to be such a great one. I'm really happy that I was able to be part of a families most special day. Thank you Kirt, Jennifer and to Jennifer's Mother, Marion. Enjoy a few more of the photos that I took…and hey, check out the beautiful Bride standing in the doorway!