Wow, it didn't rain today! That's actually a big deal because it has rained way too much the past month and a half. But not today and that was great for Julie and Kyle as they were married and had their wedding reception at the Fonatinebleau Inn, in Alpine, NY. What a gorgeous day it was.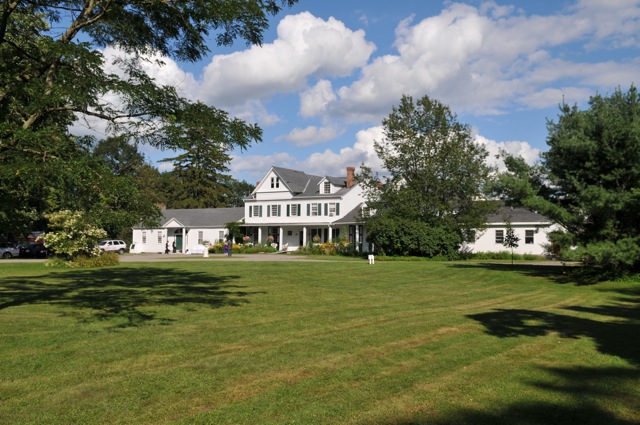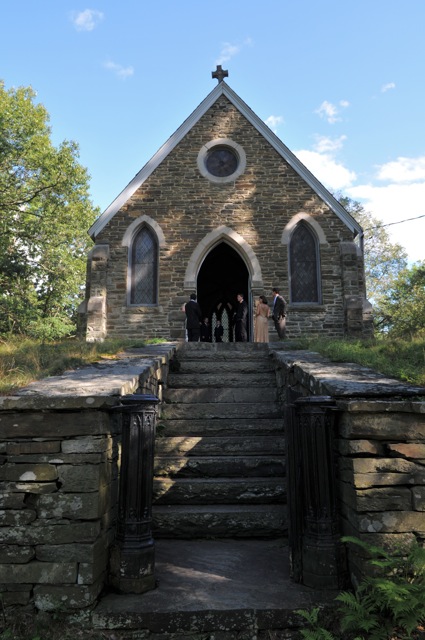 The ceremony took place in Lawrence Chapel right next door to the Inn. A winding path through the woods leads to the chapel and the Bridal party was caught in this photo as they made their way to the chapel.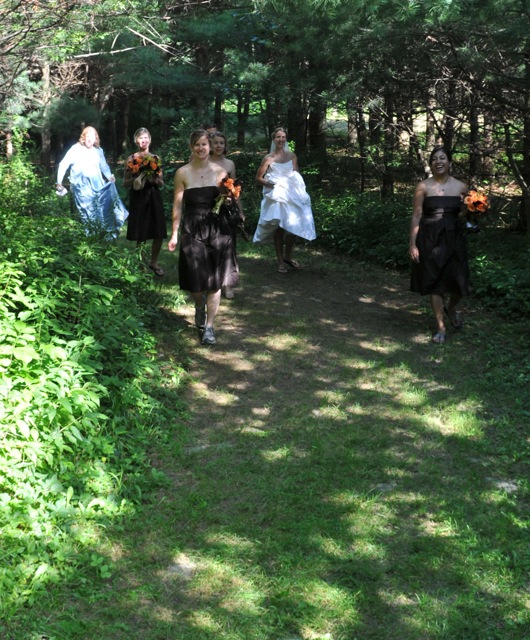 It was a great dancing crowd and after the meal (catered by Olivia's) was over, the dance floor filled right up and was busy all night long. Alisha Clark, the photographer, was doing her magic and capturing all the festivities.
Thank you Kyle and Julia for having me play such an important role on your wedding day. I appreciate the trust you placed in me.