Ginny Lee Cafe at the Wagner Vineyards was the site for this amazing wedding of Daniel and Cindy. The weather was just perfect for the outside ceremony that took place right in front of the vineyards under sunny skies. It was quite warm but a nice breeze off Seneca Lake kept things from getting unbearably hot. An amazing musical trio (guitar, keyboard and violin/vocalist) provided music for the seating of the guests and the processional/recessional.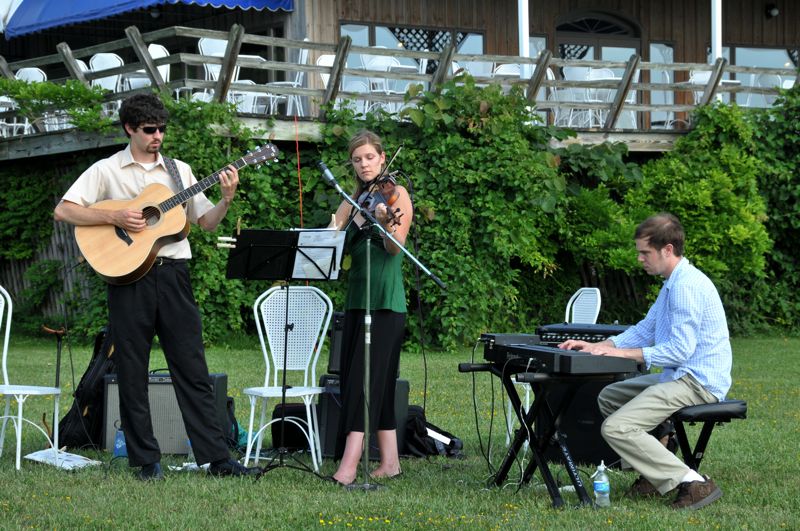 The meal and dancing took place in the Ginny Lee Cafe, next to the winery. This was a energetic group of wedding guests which made my job very enjoyable. It didn't take long before the dance floor was packed with dancers.
Ginny Lee Cafe is such a beautiful site for a wedding and one of the reasons is it's location on the East side of the Lake. It is the perfect setting for dramatic sunsets and Cindy and Daniel were able to take full advantage of that for some of their formal photographs.
Enjoy browsing the rest of the photos that I've posted and a big thanks to both families for inviting me to be part of this festive occasion.