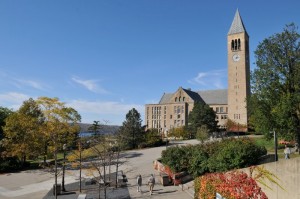 It is really amazing how perfect the weather has been the last couple weeks. It's been a long-lasting and quite beautiful Autumn for which I am grateful. I don't even think we've quite peaked in color yet, although that will certainly be in the next few days, if we haven't reached it yet. In any case, my drive to Ithaca and Cornell University, for the wedding of Beth and Clay was stunning since the colors are in all directions that you look. Put all those colors next to deep blue skies and warm temperatures you end up with a perfect mix. The wedding reception was in the Memorial Room of Willard Straight Hall. This is a beautiful location for a reception. The room itself is so impressive and there is a large outside patio with unparalleled views of Cayuga Lake and surrounding hillsides. Quite a backdrop for the wedding reception of Beth and Clay.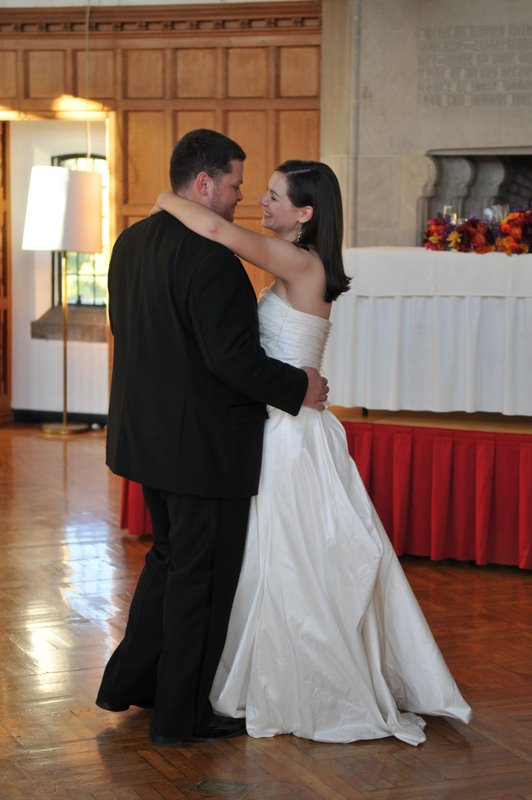 The Bride and Groom had their first dance to the song, "At Last" by Etta James.
The Father/Daughter dance was "Stand by Me" by Ben E King.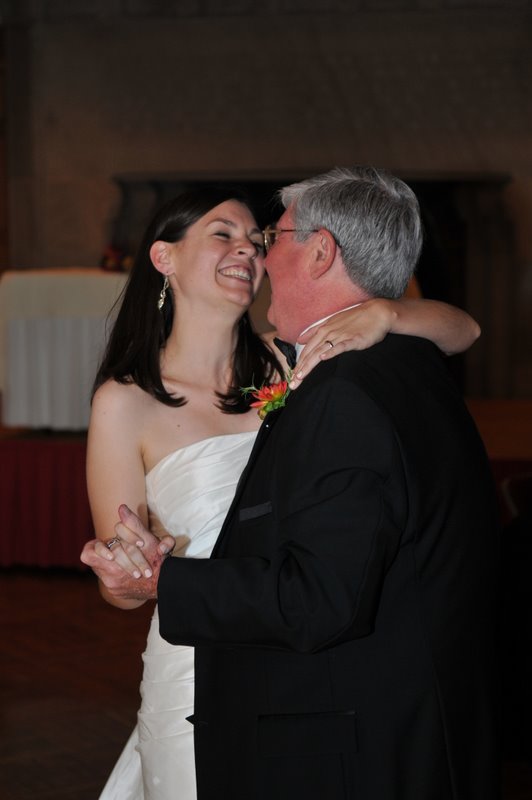 My friend Robert Kaussner and his assistant Lauren were the photographers for this wedding and the catering was by the always outstanding Kata and Tina of Word of Mouth Catering.
It was a fun reception with lots of dancing and merriment. Thank you Beth and Clay for letting me share in the excitement of your wedding and I hope you enjoy the rest of the photos I took…