Awesome, Awesome, Awesome. That's all I can say.
Oh all right, I'll say some more.
It was the perfect day… warm temperatures, no clouds and a beautiful location. This was my first wedding in Clayton, NY and if you aren't familiar with Clayton, let me tell you how cool this little town is. It's situated right on the St. Lawrence River in the Thousand Islands region. It is gorgeous.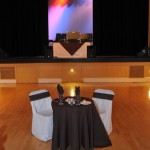 The wedding reception was in the recently renovated, Clayton Opera House. Wow! Talk about a beautiful building… this was just amazing. The interior has a large stage and a beautiful balcony that overlooks the large main floor. Since it had just undergone a multi-million dollar renovation, it was incredibly beautiful. My equipment was set up on the stage and there was a really nice, lighted backdrop behind me that added a "cool" factor that was, well, cool. The floors were gleaming hardwood and the lighting was perfect. So the stage was set, so to speak, for a great wedding reception for Anne and Ben.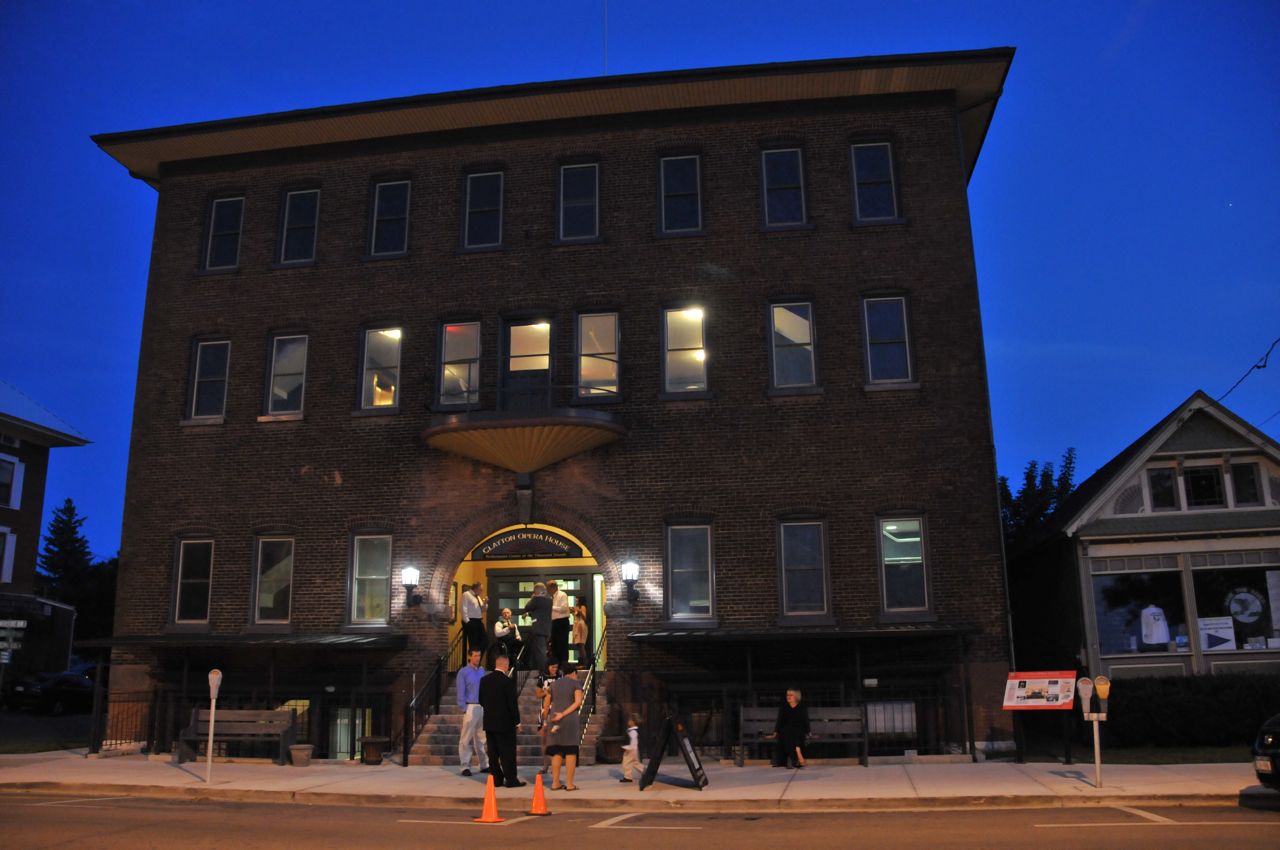 The bride and groom arrived in style and had photos taken riverside by their photographer. Once inside the Opera House, the formal introductions took place, after which Anne and Ben had their first dance to a Rascal Flatts song, "Bless the Brokenhearted." After the buffet meal, Anne danced with her Father to the song "How Sweet It Is" by James Taylor and then Ben had a dance with his Mother to "Godspeed (Sweet Dreams)" by the Dixie Chicks.
After the formal dances, the dance floor basically exploded into a fantastic frenzy of dancing that didn't let up till the absolute last song. Everyone was having such a blast that the dance time was extended an extra hour to accommodate them. I can't tell you how much fun it is to DJ when the guests are just totally enjoying themselves. I got a good amount of requests, all of which I was able to play, and I have to say it was one of the most fun groups of people I've had this season.
It was truly a wedding reception to remember and a big thanks to Anne and Ben for making me feel so welcome.
Here are a few more photos…